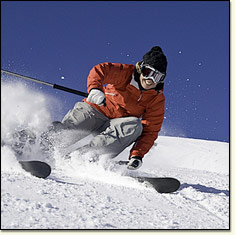 Mount Ruapehu is undoubtedly one of the premier outdoor destinations in the North Island of New Zealand. Far from being just the largest ski field in New Zealand, it is also an international hiking and tramping destination, a remarkable area for kayaking, mountain biking, and for those uninterested in those pursuits, it is most definitely an area of unparalleled natural beauty.
Mount Ruapehu is best described as being centrally located in the North Island. In terms of travel, it could not be in a better position to simultaneously serve all major cities on North Island of New Zealand. From the two extremes of travel, Auckland and Wellington, drive times vary between four to four and a half hours. The nearest major town to Ruapehu is Taupo, located roughly one and a half hours north from the Mount Ruapehu.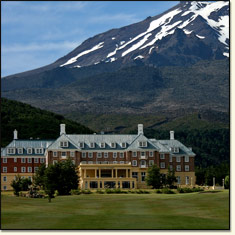 In the short time that Mount Ruapehu has been utilized as a snow destination it has managed to build up from a snow tipped mountain in the middle of nowhere to three fully developed ski fields Turoa, Ruapehu and Tukino. Alongside these lie a collection of towns and villages providing all necessary amenities. Interest in Mount Ruapehu does not wane once the snow melts. It is a stunning volcanic landscape, which draws countless visitors every year, and the nearby Tongariro Crossing is considered to be New Zealand's best day hike.
Regardless of activity, every area of Mount Ruapehu is a truly amazing feat of nature.
Welcome to Mount Ruapehu!